Important Notification
Make sure to get installed the
confirmed aircrafts
before hand, to avoid delays or yellow gliders

USA TOUR event | 46th Leg: The Mono-Props | SAT APR 2ND AND SUN APR 3RD 17:00-21:00 UTC
FORTYSIXTH TRIP
Departing General Mitchell International Airport,
(KMKE): Milwaukee, Wisconsin
Stopping at Olney-Noble Airport,
(KOLY): Olney, Illinois -- Saturday
Arriving Memphis International Airport
(KMEM): Memphis, Tennessee -- Sunday
*************************************************************************************************************************
Leg Distance:
490 nm
Competing Aircraft:
Monopropeller Aircraft capable of sustain speed at least 80 KTS
Expected Cruising Speed:
80 KTS
Expected Cruising Altitude:
4500-6500 ft
Expected Duration (en route):
3h en Route, both Saturday and Sunday
**************************************************************************************************************************
The Monoprops
Hi everyone!
Welcome to the USA TOUR!!
Our last leg flew a comboy of Flying Boats to the Marina in Lake Michigan at Milwaukee, as we landed close the General Mitchell Intl. airport (KMKE).
The next leg will now take us to the State of Tennessee; as we approach the infamous USA Cargo Hub of Memphis Intl. Airport.
Aircrafts
We will fly monopropeller aircrafts. There are 2 conditions required for an aircraft to be considered a participant
Have exactly one propeller or piston engine
Be able to sustain at least 80 KTAS speed.
Faster monopropellers are acceptable, but you should be aware that the group is going to be set to fly at/or around 80 KTS, and thus, if your monoprop falls from the skies at this speed, you will be compelled to perform multiple holding positions and wait for the slower flying group to reach you.
Many monopropellers with cruising speeds well above 80 KTS are still capable to sustain a good fligth at this slower conditions, and that would be preferable.
Yet, The number of optionable aircraft is enormous, and I invite you to consider, for this opportunity, an aircraft whose cruising conditions do not exceed 125 KTS, and enjoy this class of smaller/slower prop GA aircraft.
Range?
Well.... We'll be targetting both Saturday and Sunday to fly for about 300 nm. BUT Range is not a problem this time. Our flight zone is densely populated, and airports can be found along our route very frequently, sometimes even distanced less than 25 nm from each other. Along the path, no one will have trouble finding a pit-stop aerodrome if fuel is coming short....
So, come and enjoy a relaxed monopropeller/General Aviation styled USA TOUR

Also
Feel free to participate either Saturday or Sunday, or both days. Furthermore, feel free to choose different aircrafts for each half of this leg.
Let us know your choice/choices, so we can prepare by installing the aircrafts before hand.
Looking forward to share the skies,
The GCMAP
Route:
This time, the USA Tour will execute an "all-beacon (NDB)" navigation and plan towards Memphis, flying at low altitudes between 3500-4500 feet, which places us around the 3000 AGL elevations. This place of the country is flat an low, and I think it has not seen any more than small hills since the last ice -age and its retraction.
This is the first time our navigation is an all NDB route, and this provides certainly quite a old-class cool way to fly around.
The flight between Milwaukee, WI, and Memphis, TN, will be split in two parts.
The first part will be flown on Saturday. Departing our last arrival aerodrome General Mitchell Intl, KMKE, we will travel toward the midpoint of our total route length, and stop at Olney, Illinois (KOLY).
The second part will be flown on Sunday. Departing Olney we will head south-west looking for our target destination, in Memphis (KMEM)
The GPX files provided below can be uploaded to your FlightGear's Route Manager.
Part I: SAT APR 2ND, 17:00 UTC
GPX
The destination of our first day on this tour leg is Olney, Illinois. Midpoint, and house of the infamous White-Squirrel.
SKYVECTOR: Part I
Code: Select all
RA (ch206) OR (ch394) IK (ch272) HMJ (ch281) MT (ch347) OLY (ch272)

Part II: SUN APR 3RD, 17:00 UTC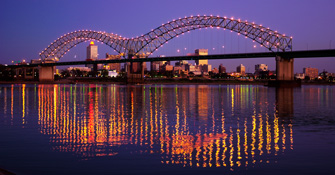 On Sunday, we will depart Olney (KOLY) and head to our final destinatio for this leg; Memphis, TN
GPX:
SKYVECTOR: Part II
Code: Select all
FWC (ch257) HSB (ch230) CHQ (ch208) COO (ch326) ME2 (ch287)

The Skyvector's NAV logs
PROCEDURES
Charts
Multiplayer Server
Operations will take place in FGMEMBERS' server. Pilots are encouraged to join in to the group.
To connect to the multiplayer server check the information provided at
Communications
Communications will take place with mumble. Important messages can be relayed on FGChat.
Sincere thanks to Michat for offering the intercom room and channels. This will be located in the FG mumble server:
Code: Select all
server: mumble.allfex.org
Room: USA Tour

To install and prepare the mumble (any OS), see here:
http://mumble.sourceforge.net/Main_Page
Forum
Follow us in the
Free Flight Free Speech Flightgear Forum
at
http://www.thejabberwocky.net
IH-COL