FG Pilot (2011-2018)
Prepar3d (2015 - )
---
I landed well but veered off the runway. My autopilot did not disengage speed control and thus the plane never started breaking :S
R.M.S.
If we gave everybody in the World free software today, but we failed to teach them about the four freedoms, five years from now, would they still have it? Probably not, because if they don't recognise their freedoms, they'll let their freedoms fall
---
At paro flying is to pilots discretion. There is no tower giving silly instructions. Never out of dozens of paro landings i made a go-around. And in all my flying career just a few, maybe 3.

Kind regards, Vincent
---
Okay, follow the instructions:
- descend to 12000 (ignore) because
- ascent to 13500 (not gonna happen with a fully loaded An-124)
- sharp turn, ATC yells "break break break" ... JWocky responds "break break break emergency"
- using every little piece of grass, I brought her down in one piece, but stuck then while searching for a parking spot.
AND THIS IS WHY THIS IS CALLED "THE CRAPPIEST AIRPORTS IN THE WORLD TOUR"!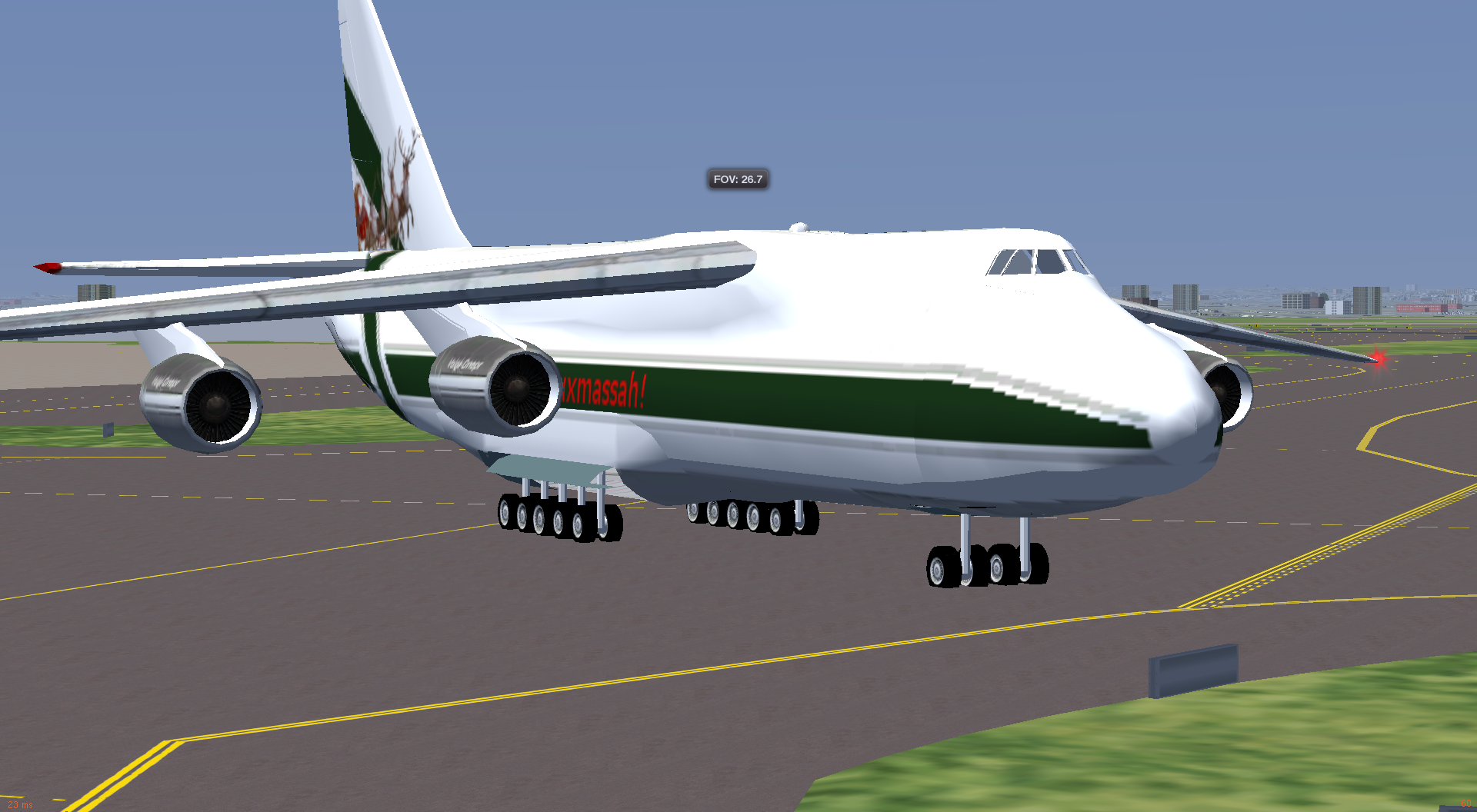 Happy HanuXMasSah to everybody!!!
Free speech can never be achieved by dictatorial measures!
---
Had a nice approach and landing

FG Pilot (2011-2018)
Prepar3d (2015 - )
---
At second approach i just did my own pilots discretion (faking to acknowledge ATC instructions). Had a nice soft landing.

Kind regards, Vincent
---
Thanks to all those who took part in the flight to Paro. It was a nice event and surely the most difficult we have done in this series of events.

Also thanks to Woosh for not only controlling the traffic, but also for helping with all the preparations for the event as well as his scenery work.
Probably the next leg would be at Gibraltor or Madiera in February.
And finally Merry Xmas in advance.
FG Pilot (2011-2018)
Prepar3d (2015 - )
---
Thank You for one of the best event. Tomorow I will upload here some screenshots.
---
Some screenshots :
Over the Paro :
Almost crash - stall and afterburners :
Second attempt :
Successful :
Who is next ?
Flying Dutchman on the scene :
SM's nice landing with A320 :
C-32J :
D-ECHO - going around on fuel vapours :
... landed with 650 lbs of fuel :
King of the sky on final approach :
Full parking at VQPR :
---
Thank you to all for the fun. I am looking forward for the the next.
Sharing with you how it has been seen from angle :
That was at ~100 nmi
When you come closely the distance between you still had reduced ...
at a point it was impossible to click on a radar label with clicking on the wrong one ...

So I had to explode the group ... 1st @90°.FL240 / 2nd @180°.FL220 ...
I was expecting t put people on holding pattern at SUBSO/TAKTI/BOGOP but then one did not have the FIXES another id not knowing what was an hp ...

add a crazy ~15 seconds of delay between advices/instructions and operation, paying attention at whah was going on on the valley and outside was intense...
At least it gave me some good hint on how and how now process next things time.
After you leaved people come to PARO until the end of the night.
See you there around or the next "sillyness".
Cheers
thank you.

Woosh.
---
---
Return to "World's Challenging Approaches Tour"
Who is online
Users browsing this forum: No registered users and 1 guest